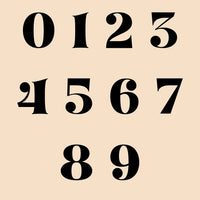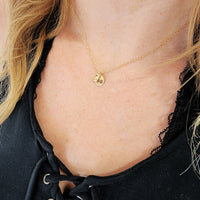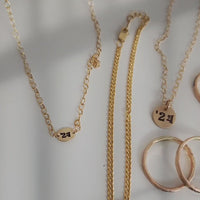 Graduation Necklace | Graduation Gift | Initial Year Necklace | Gold Graduation Necklace | Teen Gift | Gift for Teen | Your Year Necklace

This delicate 14K gold-filled cable chain necklace is perfect for commemorating a special year. Ideal for graduation or other milestone gifts, this initial and year necklace is a classy and thoughtful gift.
Please type 1 initial and 1 year in the text box (year will be formatted as shown; 2024 will be '24).

Handmade in our Indiana studio since 2009.