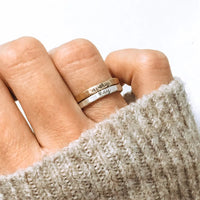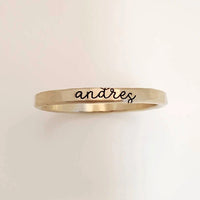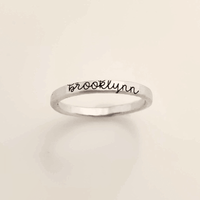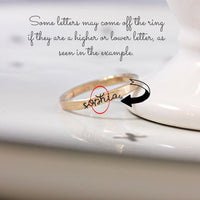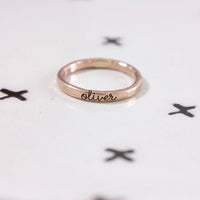 Thin Cursive Name Ring
Each engraved ring starts from a spool of wire.  They are hand-cut, hand-formed and soldered in the first process of creating your ring.  They are then hammered to size, engraved, hand-brushed, and polished. 
These rings are individually made for you and no two are alike!  Please see the photo for more information about gold-filled jewelry, as it is an affordable alternative to solid gold.